The Best Antioxidant Serums for Every Skin Type and Concern
Few skincare buzzwords have become as synonymous with healthy skin as antioxidants. Dermatologists and nutritionists alike sing their praises because they keep us looking and feeling younger, longer. Popular antioxidants include vitamin A (often in the form of retinol), vitamin E (as tocopherol acetate), and vitamin C (L-ascorbic acid)—and although they have distinct benefits, they all fall under the same umbrella.

"Antioxidants help repair the skin, reduce inflammation, and provide protection from harmful free radicals," explains Los Angeles-based licensed esthetician Kasey Boone. By definition, they protect skin cells against the oxidation process, so they're great for preventative anti-aging, and the right products can help with existing signs of aging as well.
"I think two of the most beneficial antioxidants—and really, ingredients you should use on a daily basis—are vitamin C and vitamin A," says Boone. "Both of these powerful ingredients used regularly can improve skin tone and texture as well as help encourage collagen production—something we start losing at the young age of 25."

One thing to consider with all antioxidant skincare products is that although they can help protect against damage from the environment and UV rays, they aren't a replacement for sunscreen. And because they are often highly concentrated, certain ingredients may not play well together. "I like to use vitamin C during the day and vitamin A at night," says Boone, who adds, "But beware of mixing these two ingredients at the same time, as they can cause irritation, redness and inflammation." Otherwise, you're pretty much ready to begin your antioxidant serum journey! Read on for the 10 best serums for different skin types and concerns.
Our 10 Best Antioxidant Serums
BEST ALL-IN-ONE
1) NO B.S.
 

Vitamin C + E Serum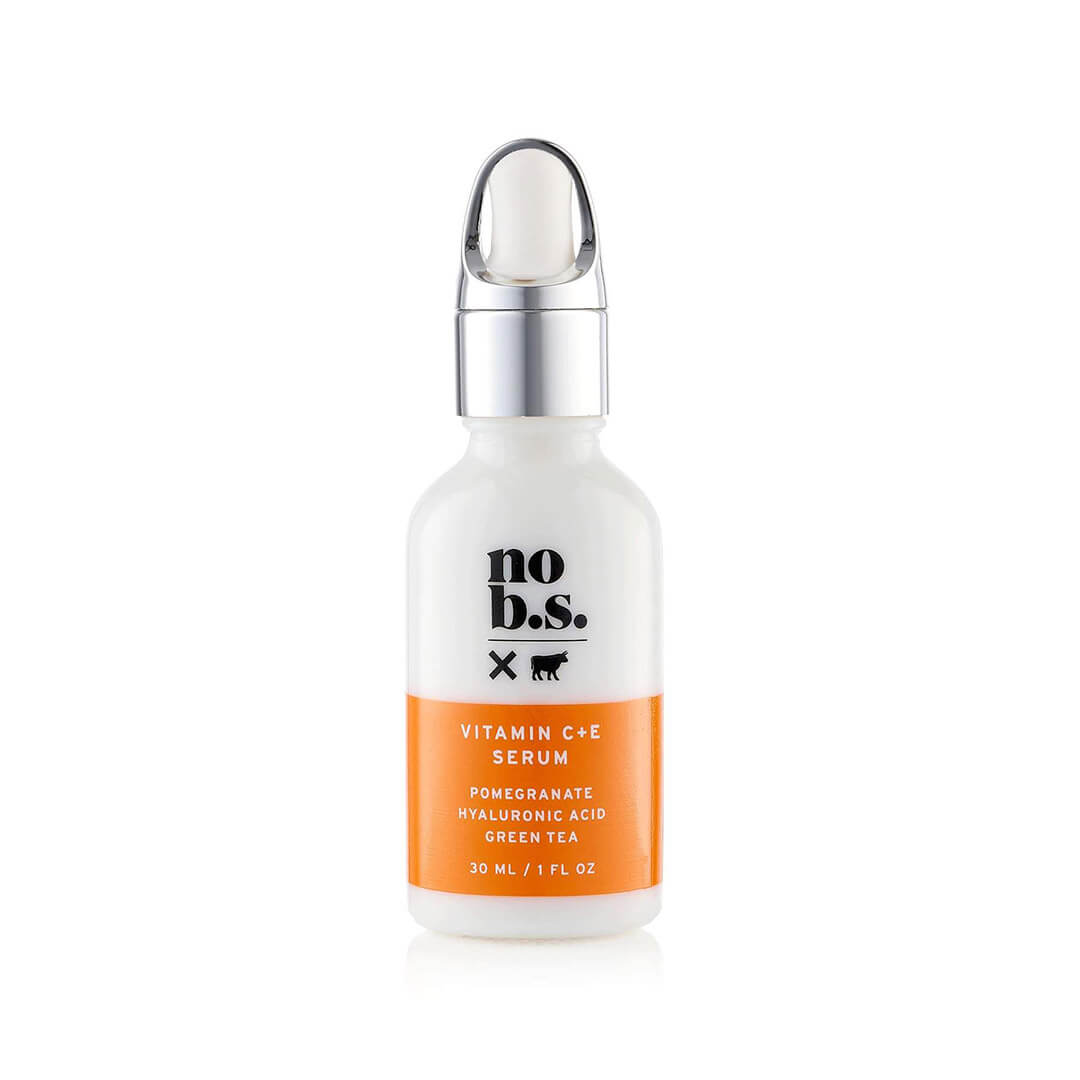 BEST ALL-IN-ONE
1) NO B.S. Vitamin C + E Serum
Vitamin E and vitamin C may be in this product's name, but it also has ferulic acid to fight free radical damage and hyaluronic acid for hydration. More radiant, hydrated, and protected skin without the need for a separate hyaluronic acid serum? Count us in.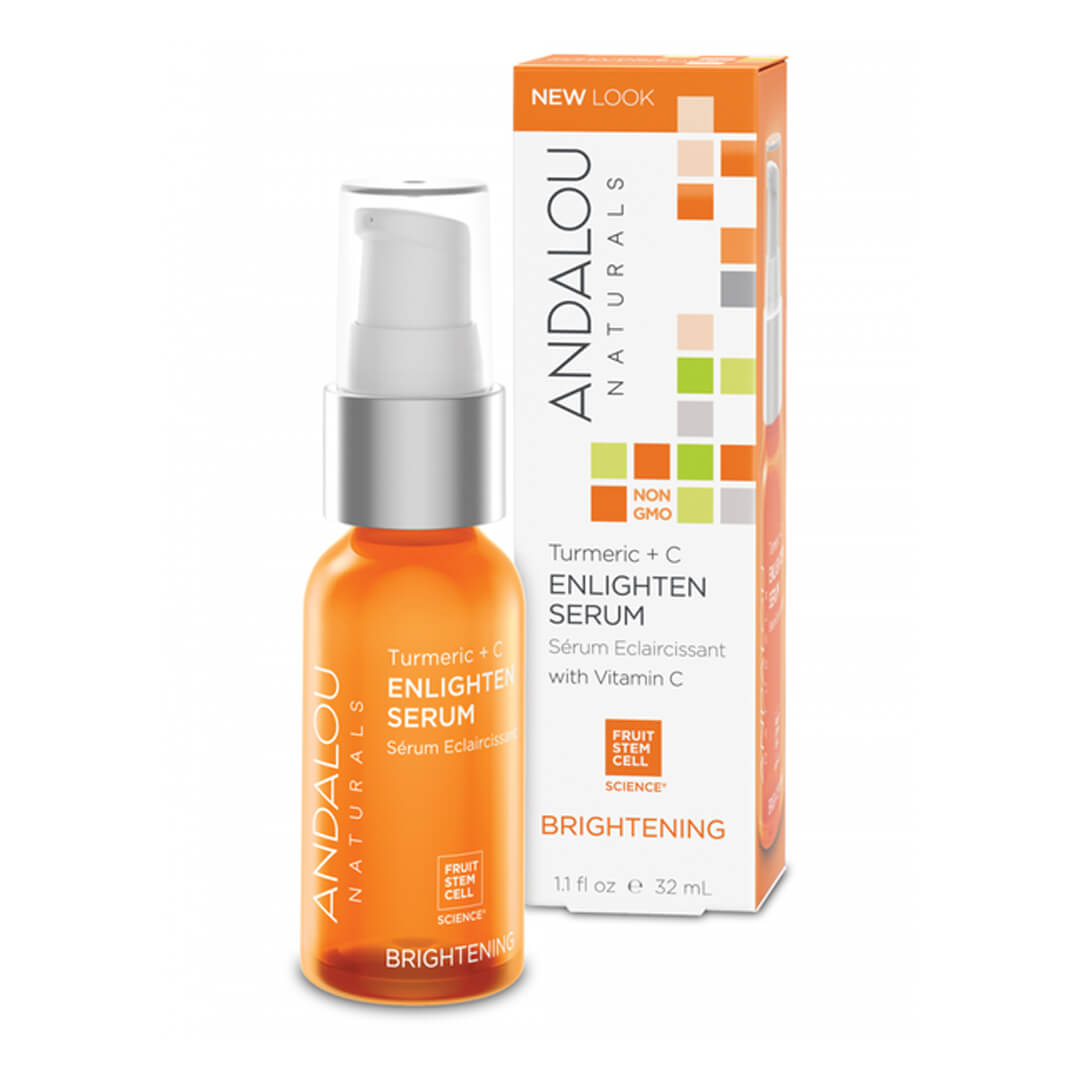 2) ANDALOU NATURALS

 Turmeric + C Enlighten Serum
If you're looking for a brightening serum that also protects against environmental stressors, you can't go wrong with vitamin C. Alongside turmeric, which is renowned for its anti-inflammatory and antioxidant benefits, it's super-effective at targeting dark spots and hyperpigmentation, so skin looks more even-toned and all-around more radiant.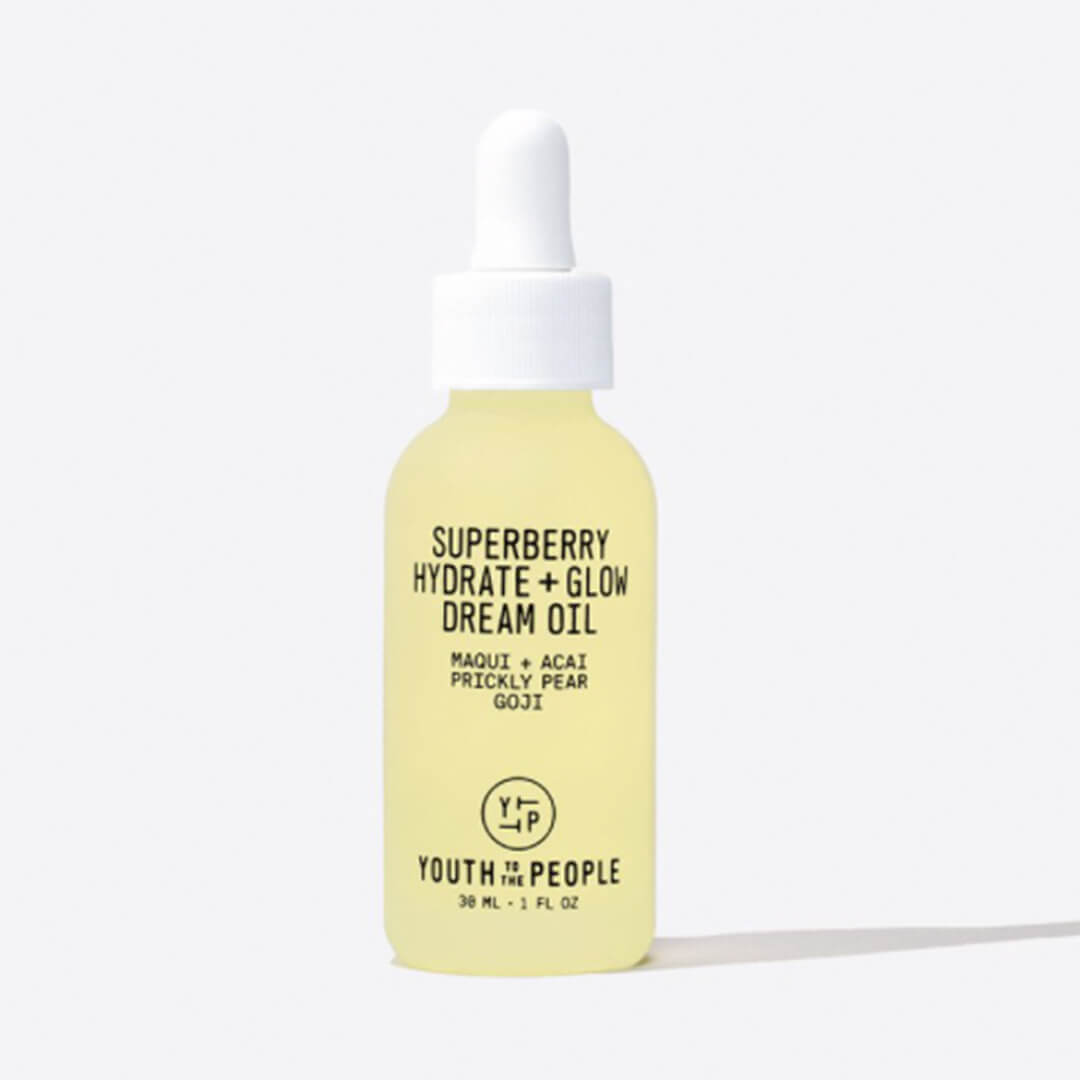 3) YOUTH TO THE PEOPLE

 Superberry Hydrate + Glow Oil
The two unique fruits—maqui and goji—pack this hydrating serum with antioxidant protection including loads of vitamin C. Use it over moisturizer in the winter months, or on its own in summer.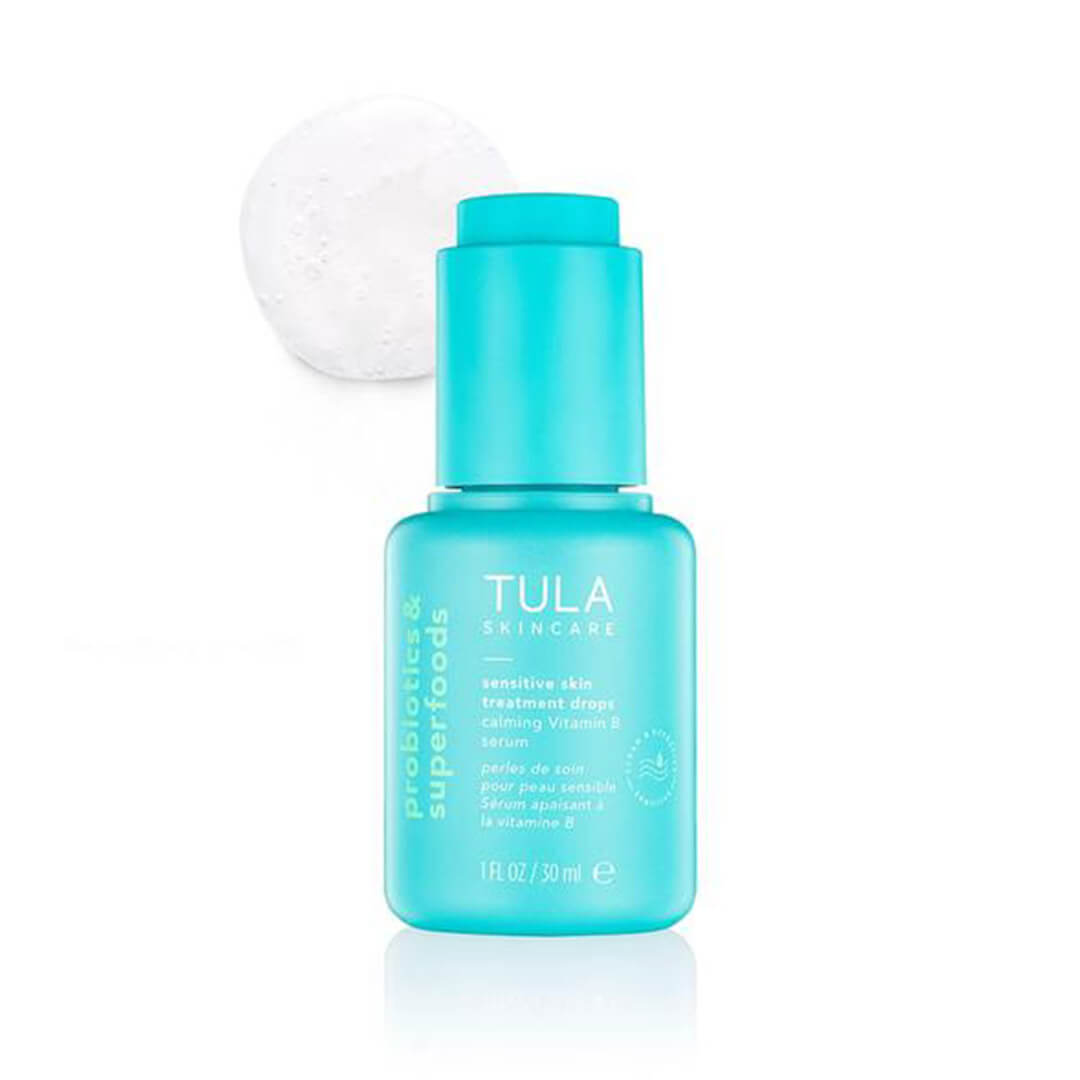 4) TULA

 Calming Vitamin B Serum
This serum contains niacinamide, a hero antioxidant for even pigmentation, along with three other types of vitamin B to soothe stressed, sensitized skin immediately and with long-term use. Add in calming oats, ginger, and aloe, and it's basically skin therapy in a bottle.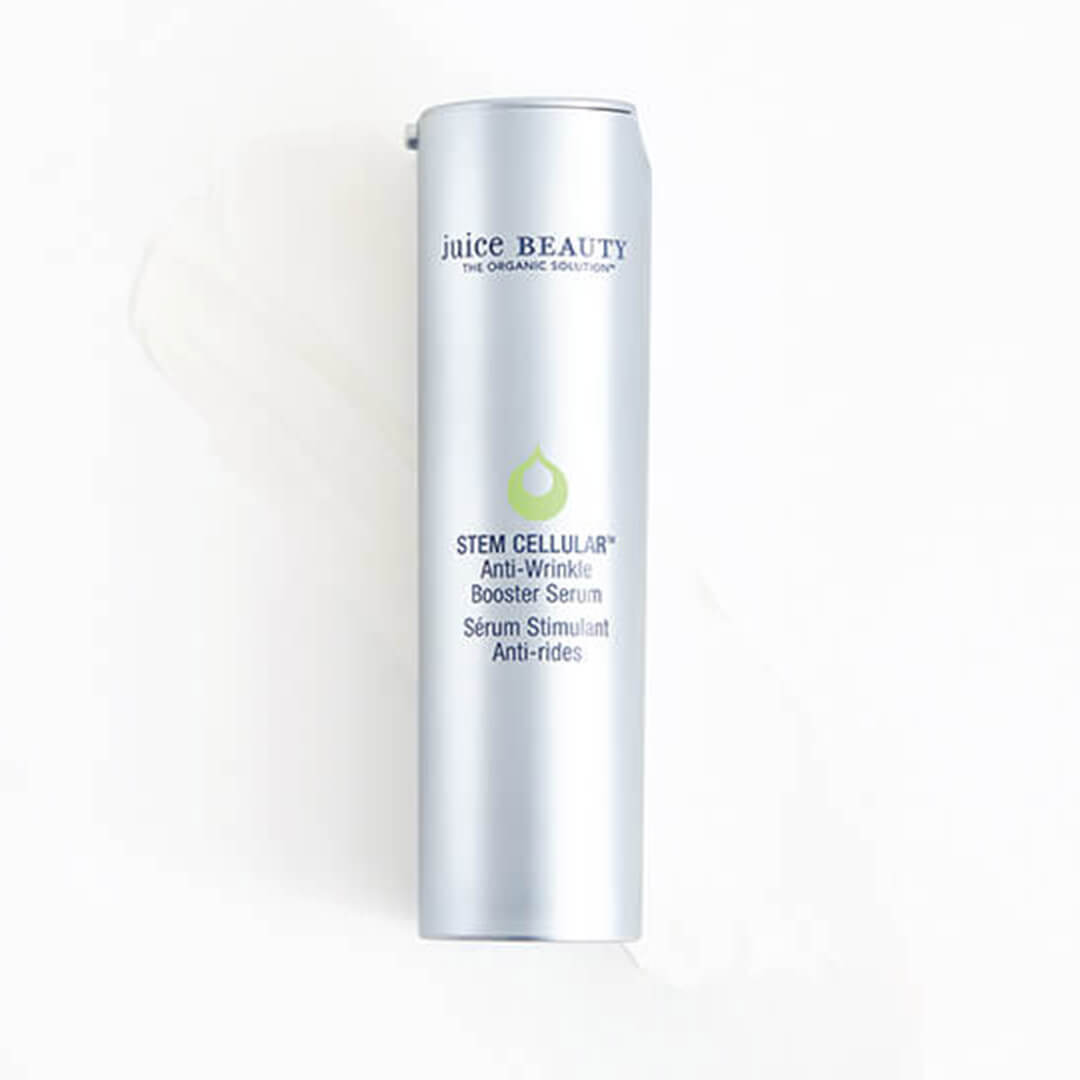 5) JUICE BEAUTY

 Stem Cellular Anti-Wrinkle Booster Serum
This gel serum helps plump up wrinkles while it brightens the complexion thanks to vitamin C and grapeseed oil, which is a good source of another powerful antioxidant, resveratrol. "I have oily skin and this serum simply disappeared into my skin without leaving a sticky or oily residue," wrote Ipster TerryCom, while readerbelle raved "I really felt like it gave my skin a glow—reduced fine lines and helped my uneven skin tone."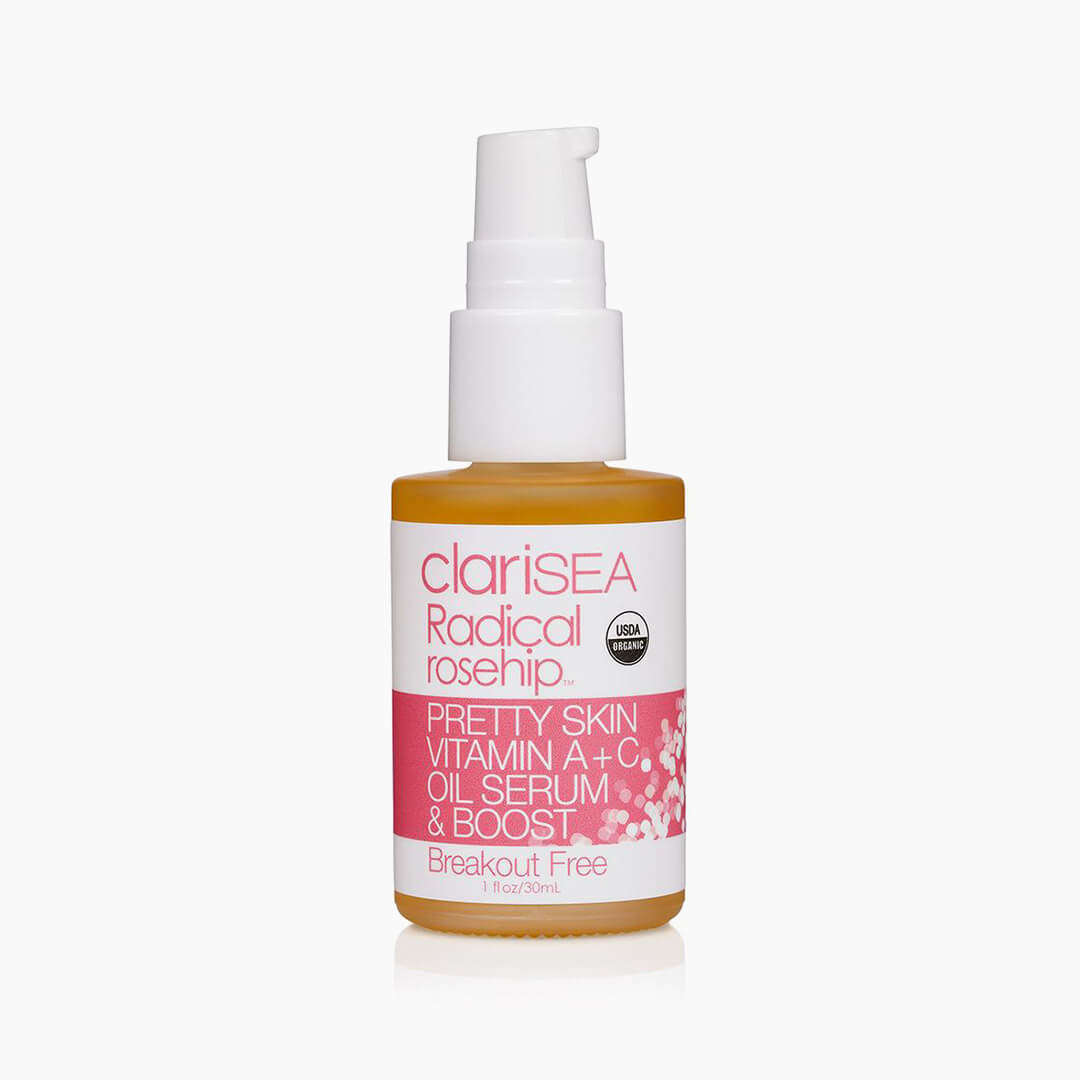 6) CLARISEA

 Pretty Skin Vitamin A + C Oil Serum & Boost
With rosehip oil and beta-carotene, this certified-organic serum has two sources of vitamin A to power cell turnover, plus vitamin C. The formulation is also surprisingly lightweight and won't flare up breakouts.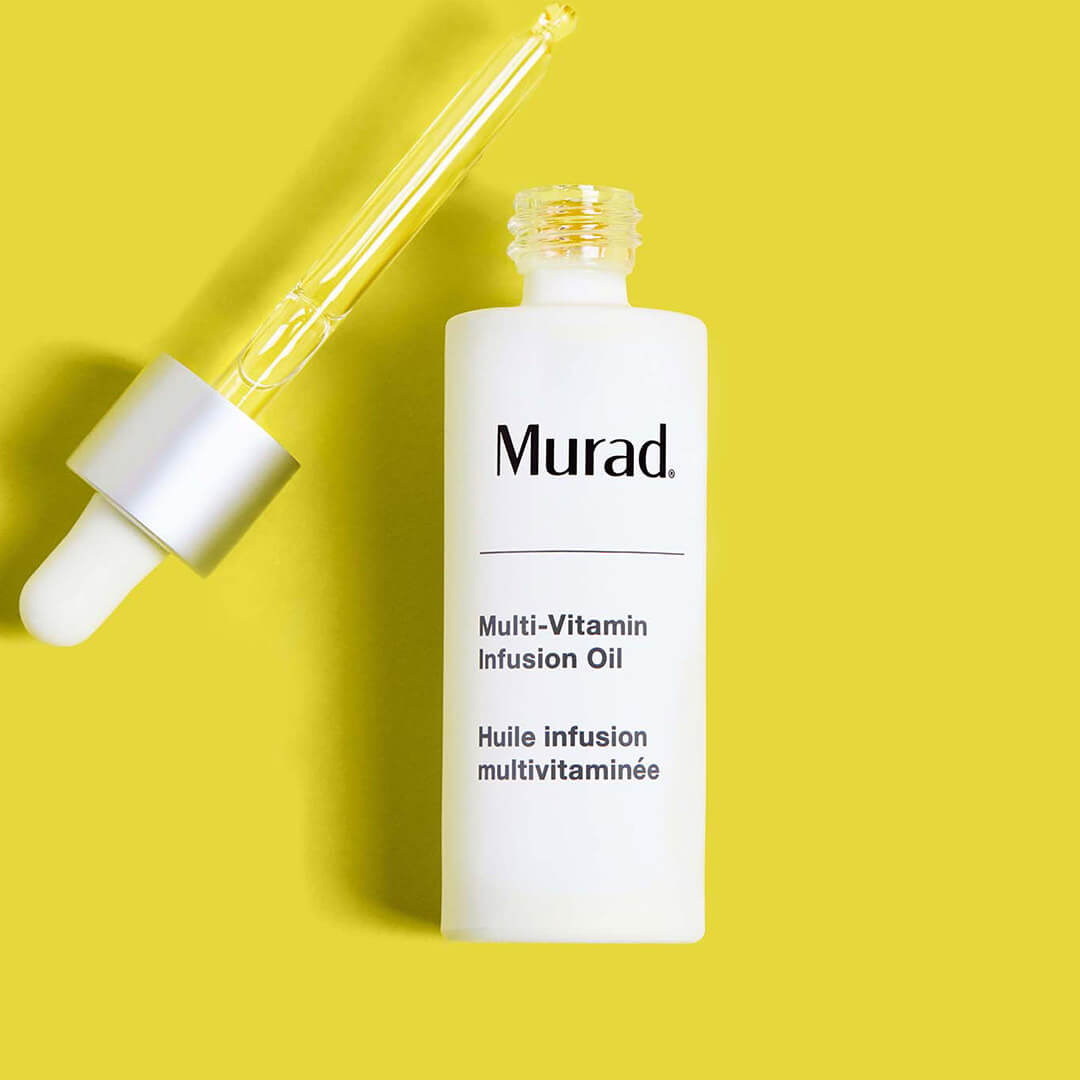 Get ready for an otherworldly glow thanks to this moisturizing oil, which is also packed with vitamin C to brighten skin. But because it's non-comedogenic, you won't have to worry about it causing blemishes. "I don't normally like face oils on my combination skin but LOVED this one," wrote Ipster Kbellair of the formula, adding that it's "Lightweight, absorbed quickly, didn't make me break out and also great under makeup."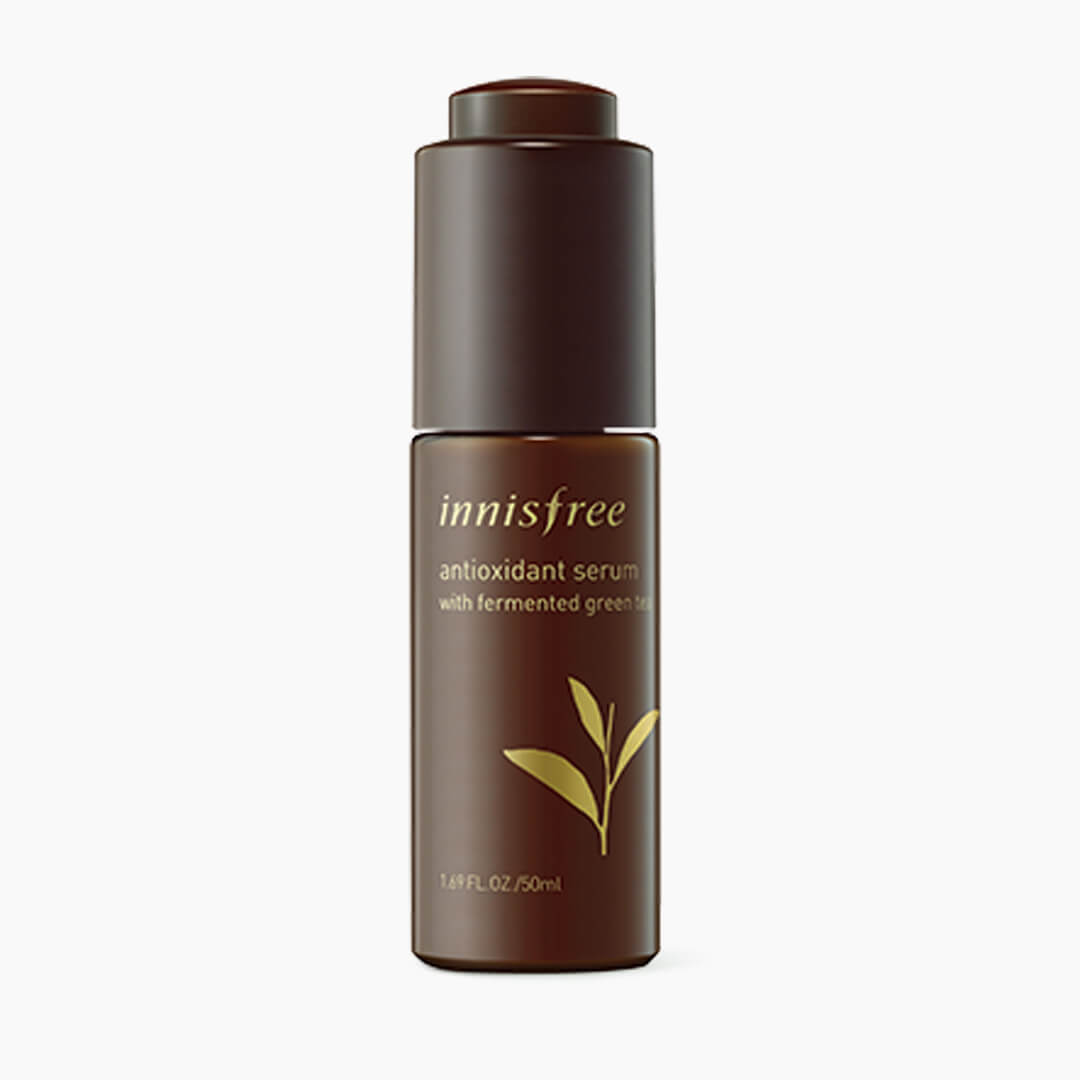 8) INNISFREE

 Antioxidant serum with fermented green tea
You likely already know that green tea is an antioxidant powerhouse, so it's no wonder the ingredient has become popular in beauty products too. Count on this potent serum to moisturize, plump up fine lines, and leave skin firmer over time.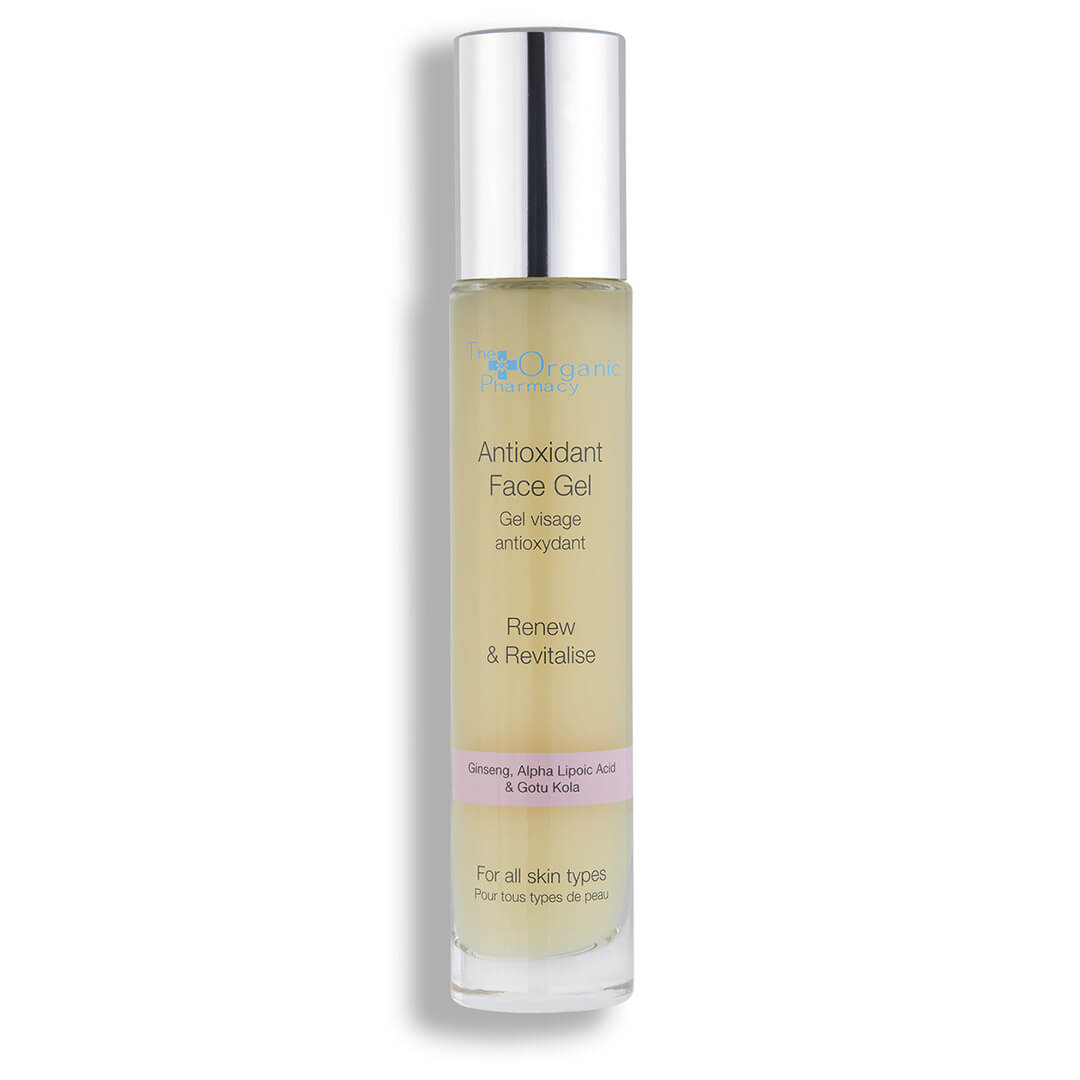 9) THE ORGANIC PHARMACY

 Antioxidant Face Gel
This gel-and-oil duo is designed to be used together in your skincare routine for maximum results. The lightweight gel tones, boosts collagen, and minimizes the look of pores, while the oil-serum targets sun damage and softens the appearance of wrinkles. They're not inexpensive, but they address just about every skin concern.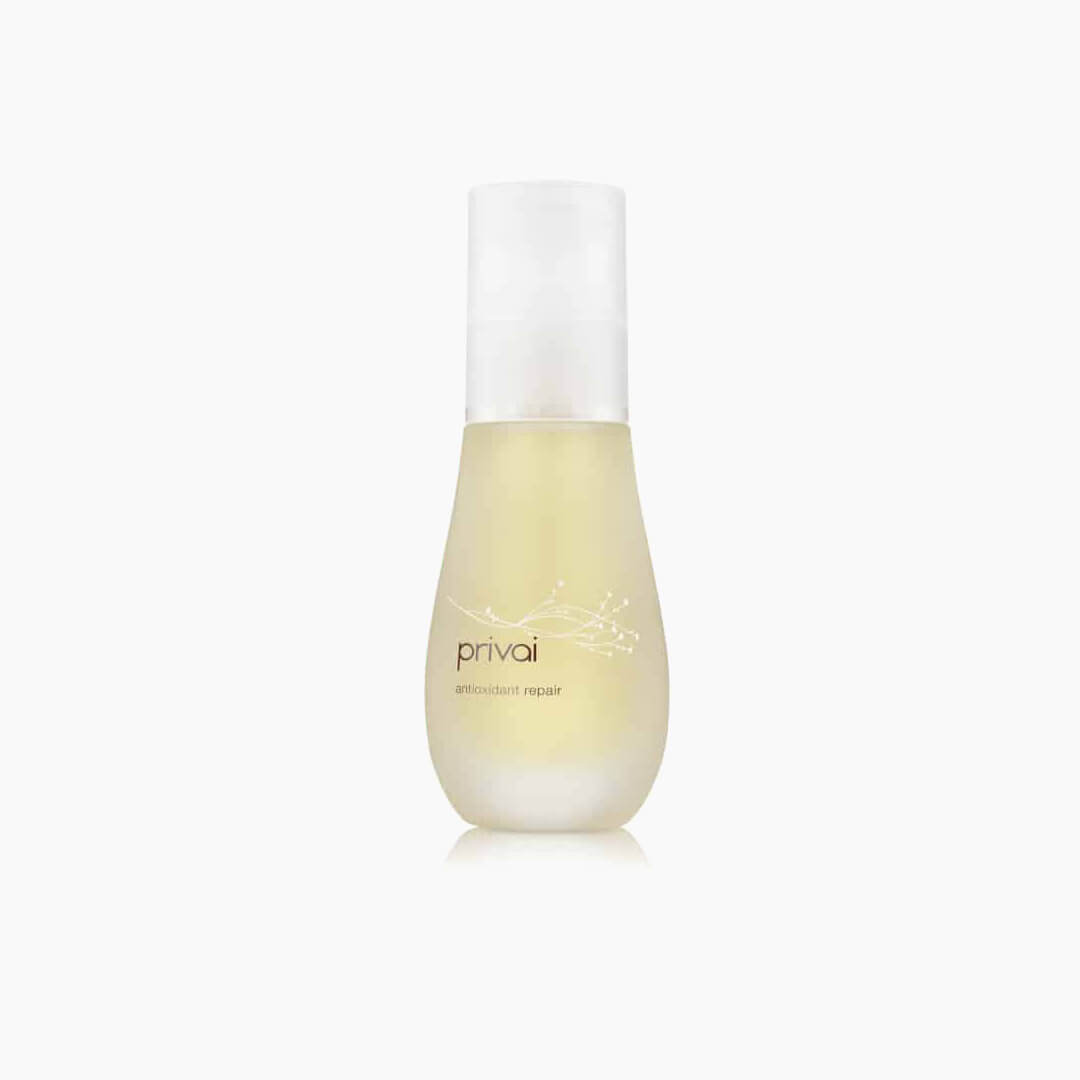 10) PRIVAI

 Antioxidant Repair
The ingredient list in this formula may be short, but each one has a distinct purpose. From pomegranate to green tea to rosehip, everything packs an antioxidant punch while leaving out unnecessary fillers.
You can test out the latest serums and more personalized skincare with the IPSY Glam Bag! Take our
Beauty Quiz
now to get started. Already an Ipster?
Refer your friends
to earn points, which you can use toward products. Either way, don't forget to check us out on Instagram and Twitter @IPSY.
Like this article? Share it with your friends by clicking the icons below!
Continue reading
Comments